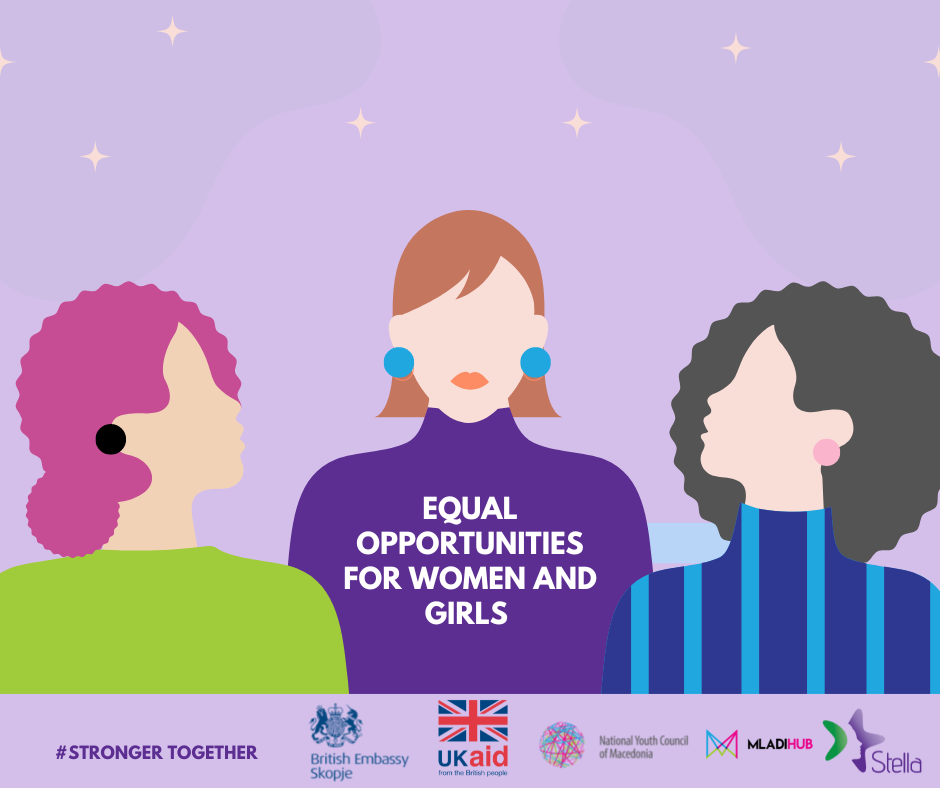 Stella Network started as an initiative with a focus on access to higher education and economic empowerment for women and girls. Through our various activities we contribute to addressing at the national level the social and structural obstacles that we must collectively face to support women and girls in their future self-realization.
That is why we are extremely glad to share that one of the new projects we will be working on in the next 3 years focuses on overcoming the gender gap by providing equal opportunities for girls and women in the Republic of North Macedonia.
The key element is that Mentoring processes this time enter secondary schools, among many other interesting activities. For this purpose, in the next period, the Stella Network will advance the Women's Mentoring Network and thus the Mentoring in relation to the needs of high school girls.
The main goal of the project "Overcoming inequality among young people" is to support and encourage girls and young women aged 15 to 29 in North Macedonia to become more active in society, by creating equal access to opportunities in the country's public life, in the private sector and in the decision-making process at the local and national level.
We will implement the activities of the project together with our partners from Mladi Hub with financial support from the British Embassy. Activities will include digital educational content targeting the gender inequality gap, educating the public about gender-biased roles, norms and attitudes.