Online interviews are not something new for the people who have applied for international masters or international employment, however in the spirit of the new Covid-19 influenced normality, the online interviews have become a replacement for ''real ones'' due to safety reasons.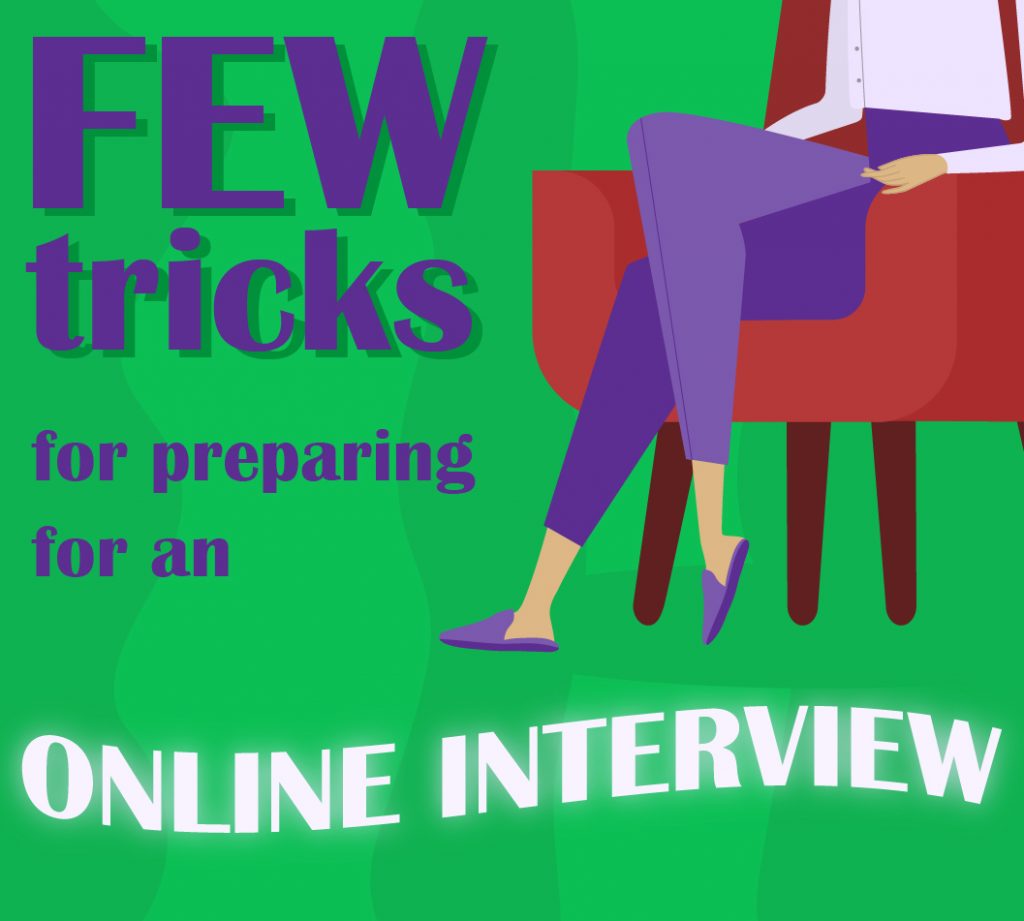 First of all, treat this as a regular interview, the new reality might influence how we react to things and our perceptions, but this probably is a great opportunity which needs to be taken with seriousness.
Send a response and say thank you for the opportunity. Maybe this goes without saying, but always send an email that you have received the invitation, or you have received their email with specification about the online interview.
By now you are probably more familiar with the position for which you are applying or the master program, however, make sure that you are aware of each of the requirements, tasks, responsibilities, and expectations.
Dress as you are going to an interview, keep it formal.
Make sure that the background of your surrounding is not too distracting and place the camera on a frontal angle.
Make sure that your internet connection if it is working, but also prepare your phone if necessary, to jump in with your personal hotspot.
Prepare your questions, this is always appreciated and your interest can be seen as an advantage.
Practice your interview and do a test of the technology before starting.
Be yourself.
If you have more questions on how you can ace your online interview, feel free to ask guidance by seeking mentorship through Stella womentors.