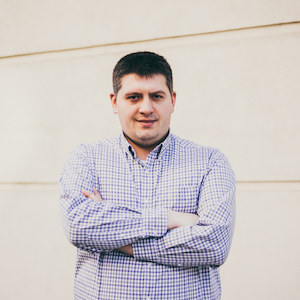 Darko Crvenkovski is a consultant from Skopje, currently working as а Financial Assistant at HERA. Holding an M.A. in Political Science and in the process of acquiring an M.A. in Finance and Banking, he has worked on many local and regional projects financed by international organisations, such as the World Bank and SIDA. Darko has been a part of many international working groups and a speaker at numerous conferences.
In the course of his career, Darko has worked with many women, who are highly educated, worldly demanded experts in their fields, directors of international organisations and holders of important positions; in other words – inspiring women. They have been an inspiration to him and he has learned a lot from them. Unfortunately, in our country there is a tremendous and noticeable lack of women holding important positions, as well as women in politics, and gender inequality overall remains significant.
Witnessing this, Darko has recognised the urgency to tackle gender inequality and he is dedicated to contributing to the process of enabling women to achieve their potential and become an equal driving force of societal progress. This is why Darko is committed to the idea and the vision of Stella and sees this organisation not only as a tool for women to help and support each other, but as a platform that brings together the society as a whole, women and men alike, in building a fair and equal society.