Being organized is a necessary skill for any kind of work-related improvement or academic environment, yet everyone fails at it sometimes. Some people are lucky enough to have developed their organizational skills as a habit, while for the others, there is still hope. There are so many online tools nowadays, our job is only to find and utilize them.
During our brainstorming stages, while studying for exams or preparing applications for work or a masters degree, we tend to have too many things on our mind. However, managing our tasks, action items for the day, or for a week can be done in a different yet useful manner.  While some of the suggestions below are used by Stella members to organize their goals and research, some of the online tools and applications are suggested by popular demand.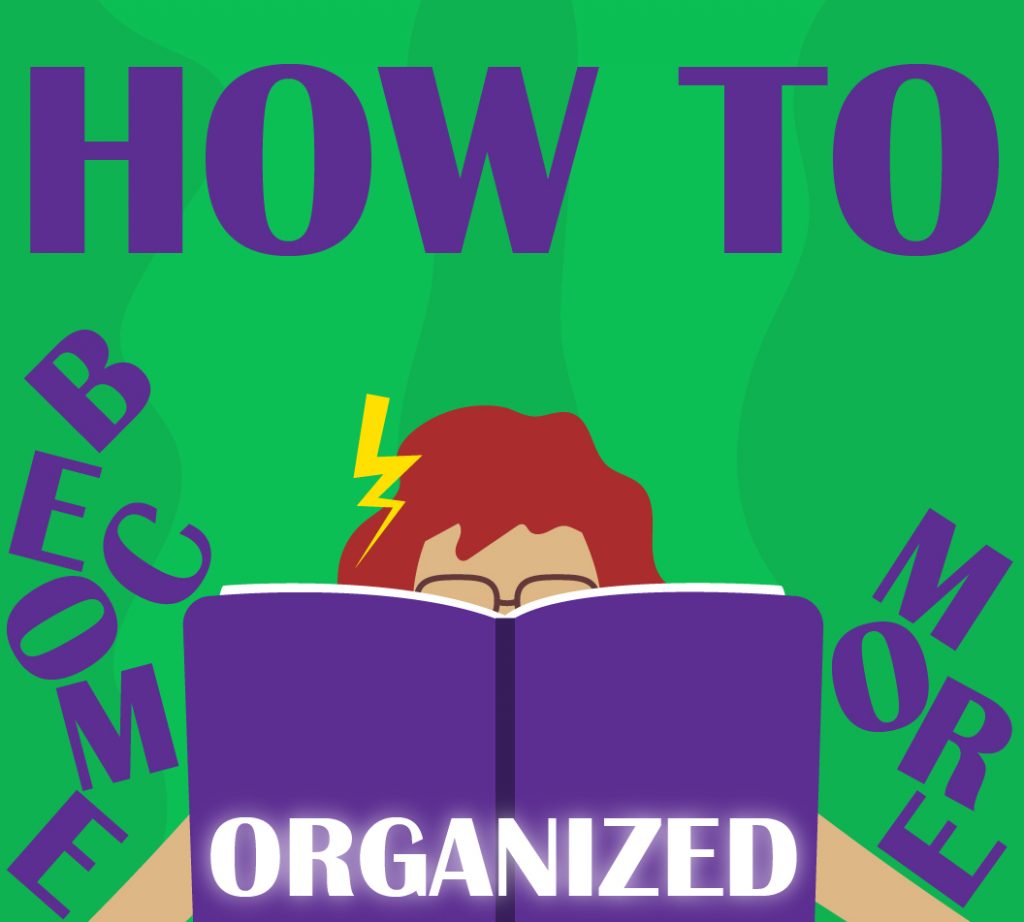 Here are a few tools which we have selected:
Some people prefer using notebooks or planners, but for those who want to go digital, there is the good old Excel Microsoft. Regardless of being considered as the thing people lie often that they're good at on their resume, Excel can be and should be used efficiently as a tool which can help you track your progress. Some of the interesting ways it can be used include:
Organize data in an easy-to-navigate way
Do basic and complex mathematical functions so you do not have to
Turn piles of data into helpful graphics and charts
Analyze data and make forecasting predictions
Create, build, and edit pixelated images (yes, creatives use it, too!)
Goal setting and planning process involves white paper, time, and the immense pressure of calculations, but with the use of MS Excel, this process can become more efficient, quick, easy and environmentally friendly.
Career Development revolves around career management. The tasks such as learning management, time management, work and life management, and goal-focused habits are very important and can be effectively practised on MS excel.
TRELLO
For personal use, you should take advantage of Trello's free trial.
Trello has earned a strong reputation as a tool teams can use to manage shared projects. In fact, it works just as well for individuals and families, because part of Trello's appeal is its flexibility which you can adapt it for a variety of purposes.
This service offers mobile and web apps, and both work the same way: You create a variety of digital "cards" and arrange them in columns. Each card might represent a household chore, an item on your to-do list or a looming calendar event. The columns can represent categories of tasks, priority levels, specific dates, or any other factor you might use to arrange your cards.
You can invite teams to work with and use the calendar feature. It is a great way to make sure you're getting things done.
For example, Stella's team members are using Trello, or as we call it, Stello, for organizing project-related tasks, keeping track of the progress of the mentoring process, and brainstorming for future ideas.
EverNote
EverNote is a note-taking app which keeps track of to-do lists, lengthy research, web clippings, photos and drawings, and pretty much anything else. You can also save it on all of your devices (like Google Calendar, Google Drive or Dropbox), allows collaboration both in-app and web browser form, and presents all of your data in one easy-to-navigate digital workspace so is easy for task management. (Other good option: Slack).
MIRO
The online equivalent of an office whiteboard is MIRO and it is a great way for personal organization, if you are a visual person, meaning you prefer visualizing your goals and tasks. Simply sign up with your email address, and you can start inviting team members if necessary to collaborate right away.
Well if all of this does not help; you can always try freedom. https://freedom.to/, literally. As written on their website: If you need to focus on your work, break a habit, or simply improve your relationship with technology, by blocking distracting websites and apps, you'll be more focused and productive. You will develop healthier, more intentional digital habits, that give you control over your time and attention.
We hope some of these suggestions will help, however, there is a chance online tools might overcomplicate your approach to organization, that is why it is important first to take time to set out your goals. That process can be done much better with the help of an actual personal connection which supports you in setting the goals and vision for the future. Organizational skills can definitely be developed through the mentorship process. Lastly, always remember, someone else was on the same spot as you, with the same insecurities about the future, so it is for the best to seek advice, and we have plenty of womentors which are more than glad to support you.
Sources: