Stella held its eighth Town Hall Discussion on September 20th at the American Corner in Struga, supported by our local partner organization, Club Kombinati. The THD took place both in Albanian and Macedonian and enabled all participants to speak freely in a language that they felt most comfortable with, allowing a better and more honest discussion.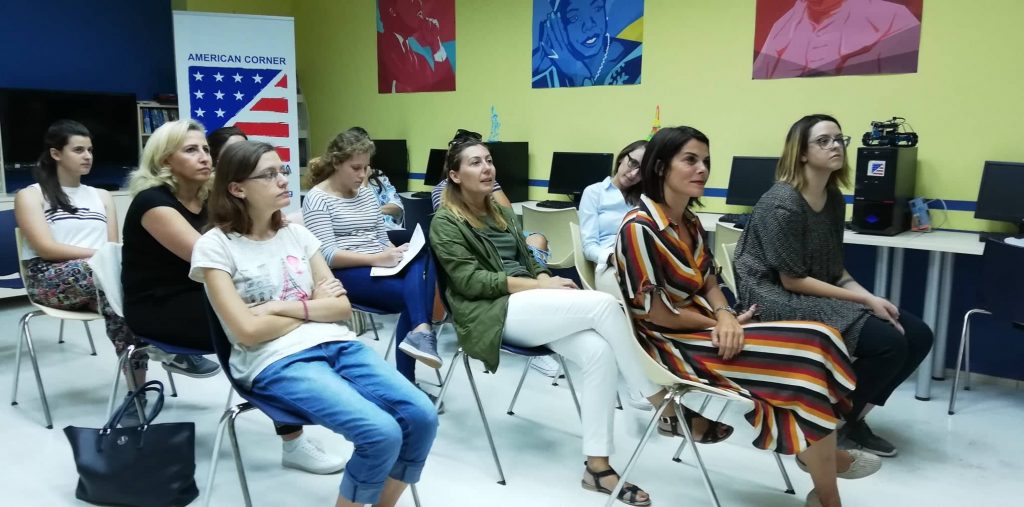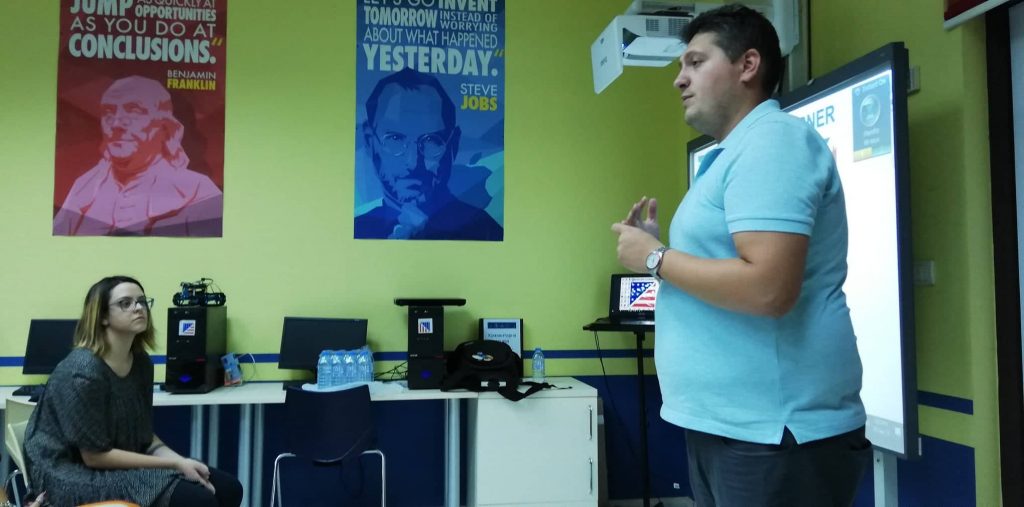 Lidija Mojsovska, a young movie director and the first speaker in this discussion started her presentation by sharing her first short film called 'Award', which premiered in 2015, and has won six international awards. The film is dedicated to all mothers in the world and the sacrifices they make to provide a better life for their families. The film brings a strong motivational message to all women that they are capable to manage all problems. Lidija spoke about her inspiration, the women that work very hard to pursue their careers and take care of their families.
The second speaker was Anita Latifi, Stella's first Ambassador. In 2005 Anita was chosen as one of the five most prominent journalists in the country. Beside her work in the Albanian Theatre in Skopje, she is actively involved in projects on democratic values, development of civil society, protection of human rights, and freedom of expression. Sexual harassment is one of the biggest problems, she noted. She gave examples of how this sexual harassment can be detected, which measures can be taken in order for women to protect themselves, which institutions are competent and need to be informed in such cases. Many women in the audience stated that the education of the men is crucial in prevention of sexual harassment in the future. 'The power and authority that is given to men that are in decision-making positions give them the possibility to sexually harass women in their institutions,' pointed out one of the participants. Others agreed and shared a lot of examples from their communities where they have similar cases.
A weak link in this process of protection of women for sexual harassment are the courts and the complex judicial procedures, noted by all women in the discussion. The court record shows that these cases are very hard to prove and that the current legislation is not protecting the victims well enough. The main advice was to inform their colleagues or classmates about the harassment, in order for the victim not to be unsafe, and that women in this situations should support each other, bring charges against the harasser and testify in court.
After a long discussion of two and a half hours, women noted that they will continue to fight hard and be motivated in achieving their goals and dreams. Yet, more support is needed both from a family and an institutional perspective.